Ashley Ratycz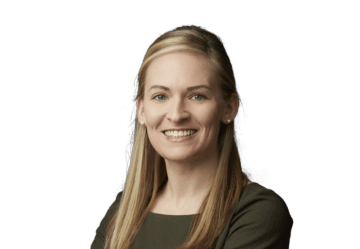 Ashley Ratycz
Associate
Ashley Ratycz is an associate at McAndrews, where she focuses her practice on intellectual property litigation and prosecution. Ashley has experience in motion practice, due diligence investigations, and various discovery matters. She also has experience with pre-suit investigation, license agreements and post-grant patent proceedings.
Ashley graduated cum laude from Notre Dame Law School where she was the President of the Intellectual Property Law Society and a captain of the Notre Dame Women's Boxing Team. During law school, Ashley participated in the National Immigrant Justice Center's externship program where she assisted clients seeking asylum. Ashley received awards for best brief and best speaker in legal writing and participated as a Fellow in the Indiana Conference for Legal Education Opportunity Program.
Prior to law school, Ashley graduated magna cum laude from the University of Notre Dame where she earned her Master of Science in Chemistry. Ashley also graduated magna cum laude from the University of Dayton where she earned her Bachelor of Science in Pharmaceutical and Medicinal Chemistry.
EDUCATION
University of Notre Dame Law School, J.D. cum laude
University of Notre Dame, College of Science, M.S. Chemistry, magna cum laude
University of Dayton, College of Science, B.S. Pharamceutical and Medicinal Chemistry, magna cum laude
BAR ADMISSIONS/REGISTRATIONS

Education
University of Notre Dame Law School, J.D. cum laude
University of Notre Dame, College of Science, M.S. Chemistry, magna cum laude
University of Dayton, College of Science, B.S. Pharamceutical and Medicinal Chemistry, magna cum laude
Practices
Design Rights
IP Transactions
IP Litigation
Post-Grant Practice
Trademarks & Copyrights
Bar Admissions/Registrations
Industries
Chemical
Medical Devices
Life Sciences