Joshua A. Aldort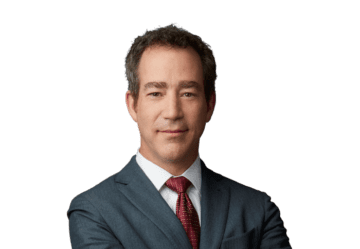 Joshua A. Aldort
Of Counsel
Joshua A. Aldort is Of Counsel at McAndrews. His practice concentrates on protecting clients' intellectual property rights, including their trademarks, trade dress, copyrights, and other related assets. Josh's clients include Fortune 500 companies, mid-size and smaller businesses, certification organizations, nonprofits, charitable organizations, and individuals.
His practice includes trademark and copyright prosecution, USPTO Trademark Trial and Appeals Board (TTAB) proceedings, state and federal court litigation, Uniform Domain-Name-Dispute-Resolution Policy complaints, and Amazon and other on-line marketplace infringement claims.
Joshua and a team of professionals oversee and manage one of the ten largest trademark portfolios in the world. All the complexity notwithstanding, Josh is a common-sense intellectual property attorney who is known for delivering exceptional counsel in a timely and responsive manner. He is also known for both his creativity and tenacity.
Josh has represented clients in areas ranging from big box retail, commercial playground equipment and fitness, medical imaging, and toy and leisure to food, telecommunications, non-profits, and social media marketing and advertising. He also assists certification organizations and testing businesses with protecting their secure tests and secure test questions.
Josh received a Bachelor of Arts in Political Science from Purdue University in 1992. He then went on to receive his juris doctorate with a Certificate of International and Comparative Law from Chicago-Kent College of Law, Illinois Institute of Technology in 1996. While in college and law school, he studied in London and served as a Solicitor's Clerk and a Barrister's Pupil and assisted in defending clients in courts throughout London.
Josh has published articles on a number of topics including, Copyright Protection for Standardized Tests in the Age of Pool-Based Testing, and Lost in the Amazon: how to combat trademark infringement in the e-commerce marketplace.
Josh is a Chick Evans Memorial Scholarship Recipient. In addition to his affiliation with the Evans Scholarship, Josh has been active in a number of charities throughout his career. Currently, Josh serves as a public trustee for Canal Shores, a not-for profit local community golf course and is a board member for the Evanston History Center, an organization dedicated to preserving and highlighting the history of the City of Evanston.  Previously, Josh served as the chairman of the board of Leap Learning Systems, a Chicago-based non-profit organization whose mission is to improve education in underserved communities.
EDUCATION
Chicago-Kent College of Law, J.D.
Purdue University, B.A., Political Science
BAR ADMISSIONS/REGISTRATIONS
U.S. District Court for the Northern District of Illinois

Education
Chicago-Kent College of Law, J.D.
Purdue University, B.A., Political Science
Practices
IP Transactions
IP Litigation
Trademarks & Copyrights
Bar Admissions/Registrations
U.S. District Court for the Northern District of Illinois
Industries
Consumer Products
Computer & Electronics Technology
Life Sciences