Sarah A. Biggs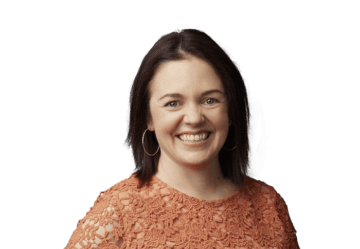 Sarah A. Biggs
Shareholder
Sarah Biggs is a Shareholder and Board Member at McAndrews and practices a broad range of intellectual property law focusing on patent and trademark opinion work, prosecution, litigation, agreements and client counseling. She helps technical clients strategically protect their intellectual property, with a focus on chemistry, biology and biochemistry.
Sarah has extensive experience in various industries with particular expertise in the medical device, nutritional product, pharmaceutical and chemical industries. Her clients appreciate her ability to be cost-effective, practical and focused on their goals. By analyzing those goals, their technology and the intellectual property landscape in their technical area, she helps them determine how best to protect their ideas, inventions and brands. She then helps them identify and pursue that protection that will best protect their interests, as well as helping them utilize the intellectual property assets when obtained.
Clients rely on Sarah to provide counsel on potential risk and risk management strategies. This includes performing due diligence and preparing opinions related to licensing, acquisitions and potential litigation with a particular focus towards pharmaceutical compounds, nutritional formulations and sterile biological implants.
Sarah also helps her clients effectively and efficiently manage and develop their intellectual property portfolios. This involves harvesting and prioritizing ideas for intellectual property protection and routinely counseling clients about such protection.
Additionally, Sarah prepares and prosecutes domestic and foreign patent applications in a wide variety of technical areas including pharmaceuticals, chemicals for printed circuit board manufacture, surface treatment chemicals, carbon dioxide gas production methods and uses, hydrogen sensors, sterile biological implants, material sciences and drug screening methods. She also prepares and prosecutes domestic and foreign trademark registration applications.
Sarah has been involved in all aspects of patent, trademark, trade dress and unfair competition litigation, including coordinating various elements of discovery, researching legal, factual and scientific issues, and preparing written submissions to the Court in a variety of technical areas, such as medical devices, consumer products and computerized methods.
As an undergraduate, Sarah participated in research programs at Michigan State University and the University of Pittsburgh in, respectively, environmental and polymer chemistry. She has also taught as an Adjunct Professor at John Marshall Law School for several semesters.
EDUCATION
DePaul University College of Law, J.D., magna cum laude
Saint Mary's College, B.S., Chemistry, summa cum laude
BAR ADMISSIONS/REGISTRATIONS
Illinois
U.S. District Court for the Northern District of Illinois
U.S. District Court for the Eastern District of Wisconsin
U.S. Court of Appeals for the Federal Circuit
U.S. Patent and Trademark Office

Education
DePaul University College of Law, J.D., magna cum laude
Saint Mary's College, B.S., Chemistry, summa cum laude
Practices
Design Rights
IP Transactions
IP Litigation
Post-Grant Practice
Trademarks & Copyrights
Bar Admissions/Registrations
Illinois
U.S. District Court for the Northern District of Illinois
U.S. District Court for the Eastern District of Wisconsin
U.S. Court of Appeals for the Federal Circuit
U.S. Patent and Trademark Office
Industries
Chemical
Industrial & Mechanical
Medical Devices
Life Sciences
Related Experience
Adjunct Professor at The John Marshall Law School, Patent and Trade Secret Law
Research Assistant at University of Pittsburgh, Department of Chemistry – Environmental Chemistry
Research Assistant at Michigan State University, Department of Chemistry – Polymer Chemistry
Teaching Assistant at Saint Mary's College, Department of Chemistry – Organic Chemistry
Professional & Community Involvement
Science Fair Committee Co-chair, Chicago Intellectual Property Alliance
Firm Delegate, Coalition of Women's Initiatives in Law Firms
Co-chair Young Adult Ministries, Saint Alphonsus Catholic Church
Presentations
"Formation of Hydrogels Using Poly(vinylamine)/ poly(vinylalcohol) Copolymers and D-Glucose," Duquesne Research Symposium, August 2001
"Microbial Synthesis of Dehydroshikimic Acid Using Fed-batch Fermentation," Biennial Conference on Chemical Education, August 2000
"Patentable Subject Matter in Biotechnology – Prometheus Laboratories v. Mayo Collaborative Services," McAndrews, Held & Malloy (CLE), November 2009
"New Federal Rule of Evidence 502 – Preservation or Waiver of the Attorney-Client Privilege and Work Product Protection," McAndrews, Held & Malloy (CLE), February 2010
"Pleading Standards in Patent Cases – Bell Atlantic Corp. v. Twombly and Beyond," McAndrews, Held & Malloy (CLE), April 2012
"The New USPTO Rules of Professional Conduct," McAndrews, Held & Malloy (CLE), August 2013