McAndrews Christopher V. Carani and Former IDSA President Lead Expert Design Witness Seminar
04.27.15
McAndrews, Held & Malloy shareholder Christopher V. Carani, a leading authority on design law and design-related IP issues, and Cooper Woodring, a Fellow and former President and Executive Vice President of the Industrial Designers Society of America (IDSA), recently led a two-day seminar in Alexandria, Va., on the procedural and substantive legal issues involved in being an expert witness in design law cases.  Upon completion of the seminar, the attendees, who are leading U.S. designers, were conferred a certification from the IDSA.
"The field of design IP law is growing rapidly. As more companies and individuals seek design rights on a vast array of products – both in physical and virtual realms – more and more design disputes arise," said Carani.  "To help the legal system resolve these disputes, it is important that attorneys and judges alike seek input from the diverse design expertise of the IDSA membership.  It is encouraging to see that IDSA, by offering this seminar, is in front of the curve preparing its members to meet this significant challenge and business need."
The two-day seminar was attended by 11 well-known designers, who collectively carry 279 years of membership in IDSA and hold 239 U.S.-issued patents. In addition, five of the participants are IDSA Fellows, the membership category that recognizes individuals who have achieved professional excellence and provided significant service to the profession, and four of them are current or past IDSA chairpersons.
Seminar attendees included: Eric Anderson, IDSA; Charles Austen Angell, IDSA Board Chair; Matt Beale, IDSA; Bruce Claxton, L/IDSA; Jim Couch, IDSA; George R. Daniels, L/IDSA; Tim Fletcher, IDSA; Paul Hatch, IDSA; Nancy Perkins, IDSA; Rob Tannen, IDSA; and John von Buelow, IDSA.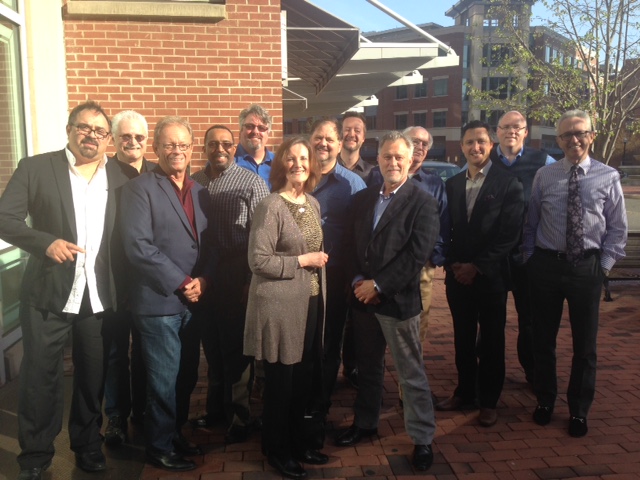 "The seminar was a unique opportunity to teach very talented and accomplished designers the legal fundamentals and intricacies of design IP law," says Carani. "The seminar attendees were very eager to learn, which made my job easy. It was a wonderful two days filled with challenging questions and debate."
IDSA is one of the oldest and largest membership organizations for industrial design professionals who create products and systems that optimize function, value and appearance for the mutual benefit of both user and manufacturer. It has more than 3,200 members in 28 professional chapters in the United States and internationally.
###
Christopher V. Carani, Esq., a McAndrews shareholder, counsels clients on a wide range of strategic design protection and enforcement issues. He is the immediate past Chair of the American Bar Association's Design Rights Committee, and the past chair of the American Intellectual Property Law Association's Committee on Industrial Designs. He has litigated numerous disputes regarding design rights and has served as a legal consultant and expert witness in design law cases in a wide range of industries, including consumer electronics and accessories, consumer retail products, furniture, medical devices, apparel, footwear, and sporting goods, to name a few.  In addition, Carani has authored amicus briefs for landmark U.S. design patent cases, such as Egyptian Goddess v. Swisa, Lawman Armor Corp. v. Winner Int'l LLC, Calmar, Inc. v. Arminak & Assoc. and Richardson v. Stanley Works, Inc. Carani earned an engineering degree from Marquette University and a law degree from the University of Chicago, and went on to serve as a law clerk to the Honorable Rebecca Pallmeyer at the U.S. District Court for the Northern District of Illinois. He is a registered patent attorney and licensed to practice before the USPTO.
Carani is a frequent contributor to CNN on intellectual property law issues, and is often called upon to provide commentary to other major media outlets, including New York Times, Wall Street Journal, Forbes, NPR, PBS TV, CNBC TV, BBC, Bloomberg TV, and Reuters.  Away from the law, Chris is a studied jazz musician who plays upright bass on the Chicago jazz circuit.   Follow Carani (@ccarani) on Twitter: https://twitter.com/ccarani.
RELATED practices & Industries