Ben J. Mahon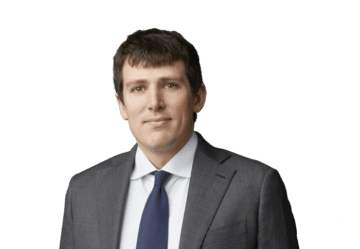 Ben J. Mahon
Partner
Ben Mahon is a Partner at McAndrews, where he focuses his practice on patent litigation, concentrating on the biological, chemical, and pharmaceutical arts. Ben has extensive experience in both district court litigation and inter partes review proceedings before the USPTO, as well as experience with appeals before the Federal Circuit and the United States Supreme Court. He has experience in all facets of litigation, including discovery, depositions, direct and cross-examination, oral argument, and legal writing. Ben has helped achieve numerous successful outcomes for clients, including:
Leading a trial team to a final judgment of invalidity on all asserted claims for five patents covering oxycodone hydrochloride, paving the way for final FDA approval.
Defending a judgment of non-infringement on appeal and from a petition for rehearing en banc, followed by recovery of over $30 million in lost profits and interest for a generic drug manufacturer who was enjoined from sales pending the appeal.
Obtaining final written decisions finding all challenged claims related to oil pipeline chemical additives unpatentable in four related inter partes review proceedings and successfully defending those findings on appeal.
Securing a final written decision on remand finding all challenged claims of a patent related to bone grafts unpatentable following a successful Federal Circuit appeal of the original decision.
Defending against a petition for rehearing en banc and petition for certiorari of a Federal Circuit judgment affirming a $268 million enhanced damages award in the medical device field.
Reversing on appeal a default judgment of parentage issued against a pro bono client who had not been served, had no notice of the claims against him, and had DNA evidence that he was not the father (pro bono).
Vacating on appeal a default judgment and order of contempt issued against a pro bono client who was not properly served.
Prior to law school, Ben taught Advanced Placement Biology and Honors Physics in one of Chicago's top public high schools, providing him with significant experience taking scientific principles and making them digestible and understandable to laypersons. Ben uses his experience and skills developed as a teacher to persuasively argue complex legal and scientific topics in oral argument, and to effectively engage with technical experts in both direct and cross-examination.
Ben is also an avid runner, has completed 7 marathons, and in addition to teaching helped coach the boys' cross-country team to a 2012 state championship—the first for a Chicago Public School since 1963. For his work, Ben was named Assistant Coach of the Year by the Illinois Track and Cross Country and Coaches Association. Ben combined his legal skills with his passion for high school cross country and helped obtain an emergency restraining order allowing Chicago Public Schools cross country athletes to compete in the state series after a teacher's strike prevented athletes from participating in the regionals competition. Read about the ruling here.
EDUCATION
Chicago-Kent College of Law, J.D., summa cum laude
Northwestern University, Teaching Certificate, Biology, and Secondary Science
Cornell University, B.S., Human Biology, Health and Society
BAR ADMISSIONS/REGISTRATIONS
N.D. Illinois
Federal Circuit
U.S. Patent and Trademark Office
Illinois

Education
Chicago-Kent College of Law, J.D., summa cum laude
Northwestern University, Teaching Certificate, Biology, and Secondary Science
Cornell University, B.S., Human Biology, Health and Society
Bar Admissions/Registrations
N.D. Illinois
Federal Circuit
U.S. Patent and Trademark Office
Illinois
Industries
Chemical
Medical Devices
Life Sciences