Michael J. Carrozza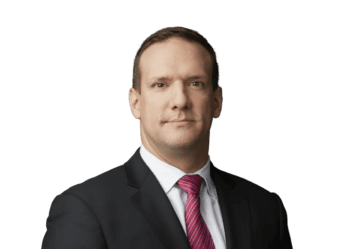 Michael J. Carrozza
Shareholder
Michael Carrozza is a Shareholder at McAndrews who enjoys a well-rounded practice that focuses on high-stakes patent litigation, contested Patent Office proceedings, complex technology agreements, and patent procurement. In addition to his time as a lawyer, Michael has 15 years of hands-on technology experience in the telecom industry with AT&T.
Michael has litigated cases involving hundreds of millions of dollars in accused products and counseled clients on mergers and acquisitions valued up to $2.4 billion. His legal work has included technologies ranging from audio/visual electronics, computer hardware and software, wireless communication systems (OFDM, OFDMA, Wi-Fi, LTE, IEEE 802.11x, Near Field Communications (NFC), RFID, Bluetooth, Bluetooth Low Energy), LED technologies, dispersive wave technologies, and ultrasonic testing, to medical devices, hospital beds, endoscopic systems, physiological and neurological monitoring systems, glucose monitoring systems, and operating room automation. While most of his clients have been technology-based companies, Michael has also counseled non-technical clients, including nonprofits, authors, food distributors, and clothing retailers.
Michael's practice before the United States Patent and Trademark Office includes drafting and prosecuting patent applications covering his client's inventions. Michael uses his deep experience in patent litigation to inform his prosecution practice, and vice versa. In this way, Michael is uniquely positioned to approach every matter from both a patent prosecutor's and a patent litigator's perspective.
While with AT&T, Michael developed technical expertise in such areas as ISDN, xDSL technologies, frame relay, 911 & e911 services, and analog/digital alarm circuits. As an undergraduate, Michael focused his studies in electrical engineering on signal processing and communication systems, and performed research with the Illinois Institute of Technology's Wireless Network and Communications Research Center (WiNCom).
Michael always strives for excellence, exemplified by his graduating summa cum laude and first in class from law school, and summa cum laude with a perfect 4.0 grade point average as an undergraduate. Michael has been recognized by his peers as an Illinois Rising Star in 2019-2021 and Best Lawyers: Ones to Watch in 2021-2022.
Clients value his extraordinary attention to detail, his thoroughness, and his ability to understand and communicate complex legal issues in a clear, concise way. He is also an expert brief writer and oral advocate. His approach is to analyze the complex legal issues involving a client's technology, identify nuances and evaluate the strength of opposing arguments, then apply his professional experience and legal knowledge to the goal of finding the most cost-effective solution that maximizes his client's position.
When away from his practice, Michael enjoys golfing, fishing, amateur photography, and unsurprisingly, tinkering with all things electronic.
EDUCATION
The John Marshall Law School, J.D., summa cum laude
Illinois Institute of Technology, B.S., Electrical Engineering, summa cum laude
BAR ADMISSIONS/REGISTRATIONS
U.S. District Court for the Northern District of Illinois
U.S. Patent and Trademark Office

Education
The John Marshall Law School, J.D., summa cum laude
Illinois Institute of Technology, B.S., Electrical Engineering, summa cum laude
Practices
IP Transactions
IP Litigation
Post-Grant Practice
Trademarks & Copyrights
Bar Admissions/Registrations
U.S. District Court for the Northern District of Illinois
U.S. Patent and Trademark Office
Industries
Consumer Products
Computer & Electronics Technology
Medical Devices
Related Experience
Telecommunications Technician at AT&T, Special Circuits Group
Publications
Presentations
"Discretionary Denial of IPR," McAndrews, Held & Malloy (CLE), March 7, 2019
Invited Speaker, "Intellectual Property," Rotary Club of Wilmette, Wilmette, IL, February 6, 2019
Invited Speaker, "Advice for Law Review Editors After Law School," Michael Carrozza & Sarah Wang, National Conference of Law Reviews (NCLR), Chicago, IL, March 16, 2018
Invited Speaker, "Intellectual Property 101 for Startups," Michael Carrozza & Anna Targowska, Coalition Energy, Chicago, IL, December 13, 2016
"Deposition Practice Tips," Michael Carrozza & Anna Targowska, McAndrews, Held & Malloy (CLE), October 8, 2015
"Patent Ineligibility Post-Alice," Scott McBride & Michael Carrozza, McAndrews, Held & Malloy (CLE), January 15, 2015
"Understanding the Flow and Ebb of District Court Opinions After Alice Corp. v. CLS Bank Int'l," Scott McBride & Michael Carrozza, McAndrews, Held & Malloy (CLE), November 20, 2014
"Open Source Software: Fundamentals, Licensing and Litigation," McAndrews, Held & Malloy (CLE), June 5, 2014
"Marking the Boundary of Declaratory Judgment Jurisdiction in a Post-MedImmune World:  What Clients Shouldn't Say to Competitors," McAndrews, Held & Malloy (CLE), July 18, 2012
"Trade Secrets in the Information Age:  Making Cybercriminals Pay with the Computer Fraud and Abuse Act," McAndrews, Held & Malloy (CLE), July 14, 2011
Honors & Awards
National Order of Scribes
Best Oralist in the Fred F. Herzog Moot Court Competition
Recipient of CALI Excellence for the Future Award in Corporations, Remedies, Intellectual Property Licensing, Art Law, Civil Procedure, Contracts, and Constitutional Law