Mike Chan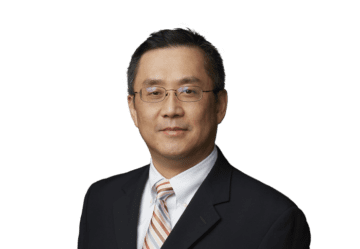 Mike Chan
Ph.D., Technology Specialist
Mike Chan, Ph.D., is a Technology Specialist at McAndrews who focuses on all intellectual property matters. His practice concentrates on electronics, computers, digital signal processing, transport temperature control systems, speech enhancements, speech recognition systems, automated dispensing systems, inventory control systems, telephone network switching systems, health care systems, portable power generation, gaming algorithms, gaming electronics and gaming networks.
Mike has authored numerous transactions, journals and conference papers in the area of speech and signal processing. He was a technical reviewer for IEEE Transactions on Signal Processing, and also assisted with several technical projects in conjunction with the FBI, Hughes Network and major banking corporations.
He has extensive research, teaching and work experience in areas such as speech analysis and enhancement, adaptive filtering, Wiener filtering, filter bank design and analysis, control systems, target tracking, vehicle stability system and analysis, communication systems, Huffman coding, Viterbi algorithms, neural networks, numerical analysis, operating systems, and programming languages including assembly languages. His dissertation concentrated on speech intelligibility enhancement in the presence of background noise.
Previously, Mike also taught classes on signal processing, switching theory and digital circuit design at Marquette University in Milwaukee.
EDUCATION
Marquette University, Ph.D., Electrical Engineering
Marquette University, M.S., Electrical Engineering
Marquette University, B.S., Electrical and Computer Engineering
BAR ADMISSIONS/REGISTRATIONS

Education
Marquette University, Ph.D., Electrical Engineering
Marquette University, M.S., Electrical Engineering
Marquette University, B.S., Electrical and Computer Engineering
Bar Admissions/Registrations
Industries
Computer & Electronics Technology
Industrial & Mechanical
Medical Devices
Related Experience
Patent Engineer in the Intellectual Property Group at a large Wisconsin-based law firm