Chad A. Pahnke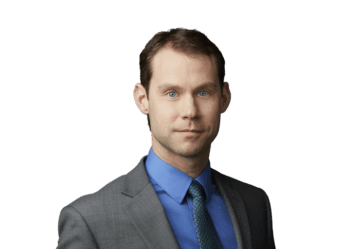 Chad A. Pahnke
Chad A. Pahnke is a Partner at McAndrews, and an experienced patent prosecutor, who has written and prosecuted over 100 U.S. and foreign patents. He is a registered U.S. Patent Attorney with a background in electrical engineering. Chad has prosecuted applications in a variety of technical fields including communications networks, wireless communications, consumer electronics, advertising and media, analog and digital circuits, audio/video processing, software security, printing technology, and other electrical, software, mechanical, and business-related fields. Prior to entering the patent field, Chad worked as a hardware engineer helping to design industrial operator interface products. Chad received his B.S.E.E. from Marquette University in Milwaukee, WI, and his J.D. from Chicago-Kent College of Law in Chicago, IL.
Chad has been in the patent field since 2007, and focuses his practice on helping his clients maximize the value of their patent portfolios by identifying and applying prosecution strategies to achieve underlying business goals. In addition to his degrees, he received a minor in business administration and an intellectual property certificate.
EDUCATION
Chicago-Kent College of Law, J.D.
Marquette University, B.S.E.E.
BAR ADMISSIONS/REGISTRATIONS
Illinois
U.S. Patent and Trademark Office

Education
Chicago-Kent College of Law, J.D.
Marquette University, B.S.E.E.
Practices
IP Transactions
Patent Prosecution
Bar Admissions/Registrations
Illinois
U.S. Patent and Trademark Office
Industries
Consumer Products
Computer & Electronics Technology
Industrial & Mechanical
Related Experience
Hanley, Flight, & Zimmerman, LLC (Technical Specialist, Patent Agent, Associate, and Partner)