Sandra A. Frantzen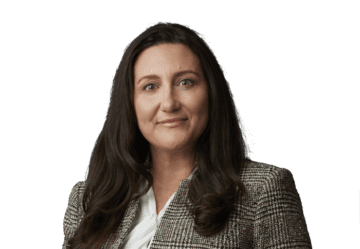 Sandra A. Frantzen
Shareholder
For over 20 years, Sandra Frantzen has practiced a broad range of intellectual property law, focusing on patent, trademark, and copyright litigation, and client counseling. Sandra has extensive litigation and consulting experience in various industries but has particular expertise in the medical device, pharmaceutical, chemical, and biotechnology industries. Sandra was recently a recipient of the 2023 Chicago Vanguard award, was recognized by the Chicago Law Bulletin as a 2022 "Top Women in Law", and was named to the IAM Patent 1000 list of top patent practitioners. Sandra's work was recently featured in the Chicago Daily Law Bulletin and by the Illinois Supreme Court Commission on Professionalism.
Sandra is a trial attorney and litigator who focuses on assisting clients with resolving worldwide intellectual property disputes. Serving as lead trial counsel on behalf of a wide range of clients including both start-up and Fortune 500 companies, Sandra's work for clients has ranged from small cases to cases involving damages in the hundreds of millions.  Sandra participates in all aspects of dispute resolution from pre-litigation consultation to trial and appellate work.  Her work includes assessing and reviewing the legal issues surrounding clients' technologies, formulating litigation and dispute resolution strategy, appearing and arguing in court, preparing for and participating in jury trials and arbitration proceedings, spearheading mediation and settlement sessions, and working with witnesses and experts. Sandra has appeared on behalf of clients in federal courts throughout the country and has also managed worldwide litigations alongside OUS counsel. One client from an international biotechnology company stated, "Sandra was absolutely instrumental in the successful defense and resolution of this case that was, quite literally, 'bet-the-company' litigation. This experience led my company to work with Sandra on multiple other matters, and she has never failed to deliver. Having worked with and against some of the best lawyers our profession has to offer, I can unequivocally say that Sandra is among the elite of the elite. As a client and as a professional colleague, this is one lawyer that I definitely want on my side of the table."
A member of the Patent Bar and registered to practice before the U.S. Patent Office, Sandra is well-versed in handling proceedings with the U.S. Patent Office and has been lead counsel in several inter partes review proceedings. Sandra has received numerous favorable decisions from the Patent Trial and Appeal Board including after full trials on the merits.
Sandra also regularly advises clients on strategic IP development, acquisition, protection and enforcement with a focus on value. Among other things, she has experience evaluating patents and patent portfolios, drafting and negotiating license and manufacturing agreements, consulting regarding licensing matters, performing due diligence review and analysis of intellectual property rights for corporate acquisitions and mergers, and assisting clients in obtaining patents, copyright, and trademark registrations. Sandra has also served as lead IP counsel assisting clients in corporate acquisitions.
Sandra graduated from Iowa State University with high distinction with B.S. degrees in Chemistry and Environmental Science, and received her law degree from The University of Chicago Law School in 1999, where she also graduated with honors.
EDUCATION
University of Chicago, J.D., with honors, 1999
Iowa State University, B.S. Chemistry, B.S. Environmental Science, with highest distinction, 1996
BAR ADMISSIONS/REGISTRATIONS
Illinois
Arizona
U.S. District Court for the Northern District of Illinois (including Trial Bar)
U.S. Court of Appeals for the Federal Circuit
U.S. Patent and Trademark Office

Education
University of Chicago, J.D., with honors, 1999
Iowa State University, B.S. Chemistry, B.S. Environmental Science, with highest distinction, 1996
Practices
IP Transactions
IP Litigation
Post-Grant Practice
Trademarks & Copyrights
Bar Admissions/Registrations
Illinois
Arizona
U.S. District Court for the Northern District of Illinois (including Trial Bar)
U.S. Court of Appeals for the Federal Circuit
U.S. Patent and Trademark Office
Industries
Chemical
Medical Devices
Life Sciences
Representative Litigation Matters
Sage Products (Stryker) v. Becton Dickinson, Civil Action No. 20-CV-8000 (D.N.J.)
Sigma Science et al. v. Abbott Ireland, Abbott Cardiovascular Systems, et al, Civil Action No. 19-CV-3794 (N.D. Cal.)
Zimmer Surgical et al Stryker Corp. et al, Civil Action No. 16-CV-679 (D. Del.)
Orthophoenix v. Stryker Corp.; Stryker Corp. v. Orthophoenix, LLC, IP Navigation Group, LLC, Medtronic Inc., Civil Action No. 13-1628-LPS (D. Del.)
Mirage IP v. Stryker Corporation, Civil Action No. 14-CV-384 (E.D. Tex.)
Wyeth and Cordis et al v. Abbott Labs. et al, Civil Action Nos. 08-230 and 08-1021 (D.N.J.)
Cordis Corp. v. Abbott Labs. et al, Civil Action Nos. 07-2265, 07-2477, 07-2728, and 07-5636 (D.N.J.)
Minkus Elec. Display Sys., Inc. v. ADTI Media et al, Civil Action No. 10-666 (D. Del.)
American Medical Sys. et al v. Biolitec et al, Civil Action No. 08-30061 (D. Mass.)
American Medical Sys. et al v. Laser Peripherals, LLC, Civil Action No. 08-4798 (D. Minn.)
Osteotech, Inc. v. RTI Biologics, Civil Action No. 06-4249 (D.N.J.)
Abbott Labs. et al v. Johnson & Johnson et al, Civil Action No. 06-613 (D. Del.)
ZIH Corp. v. Paxar Corp., Civil Action No. 03-12358 (D. Mass.)
Paxar Americas, Inc. v. Zebra Techs. Corp. et al, Civil Action No. 03-142 (S.D. Ohio)
Broadcom Corp. v. Agere Sys., Inc., Civil Action No. 04-0066 (W.D. Wis.)
Norian Corp. v. Stryker Corp., Civil Action No. 01-0016 (N.D. Cal.)
Z Kat, Inc. et al v. Stryker Corp. et al, Civil Action No. 03-0463 (M.D. Tenn.)
Haggerty Enterprises, Inc. v. Creative Motion Indus., Inc., Civil Action No. 02-8578 (N.D. Ill.)
Amsted Indus. Inc. v. Buckeye Steel Castings Co., Civ. No. 01-3336 (N.D. Ill.)
Amsted Indus. Inc. v. ABC-NACO, Inc., Civ. No. 00-7119 (N.D. Ill.)
University of Washington v. Optiva Corp. (Arbitration Proceedings)
Advanced Cardiovascular Systems, Inc. v. SciMed Life Sys., Civ. No. 96-00946 (N.D. Cal.)
Honors & Awards
Recognized in the IAM Patent 1000 List of top international patent practitioners for intellectual property litigation
Recipient of Law Bulletin Media's "Top Women In Law" Award, 2022
Named one of the "40 Illinois Attorneys Under 40" by Law Bulletin Media, 2014
Recognized by Law Bulletin Media as a Leading Lawyer
Recipient of Building Bridges award with Decalogue Society Of Lawyers, 2016
Identified in Chicago Magazine in Top Women Attorneys In Illinois, 2013
Recognized as a "Super Lawyer" in the area of Intellectual Property Litigation
Professional & Community Involvement
Past President and Board Member of the Arab American Bar Association of Illinois
Steering Committee and Founding Member of the National Arab American Bar Association
Co-Chair of the Judicial Evaluations Committee of the Arab American Bar Association of Illinois
Executive Committee, Alliance of Bar Associations for Judicial Screening
Participated as member of the Women's Advisory Council for the Chicago Daily Law Bulletin and Chicago Lawyer
Advisory Board for the Middle Eastern Immigrant and Refugee Alliance
Intellectual Property Owner's Litigation Subcommittee
Participated in the McAndrews' Professional Development Committee and the firm's Recruiting and Diversity Committees
Presentations/Speaking Engagements
"US Practice – IPR and Litigation Updates and Strategies," World IP Forum (Taipei), November 2019
"Opinions of Counsel: Recent Developments," Centerforce IP Strategy Summit, June 2019
"Women in Law Conference," Chicago Lawyer, December 2018
"Cross-National Patent Litigation: Leveraging a Global Patent Portfolio," Centerforce IP Strategy Conference, June 2018
"Arendi v. Apple:  The Role of "Common Sense" In Assessing Obviousness," McAndrews IP Symposium, September 2016
"The Best Is Yet To Come: Significant Changes to the AIA Post Grant Proceedings," The Knowledge Group, January 2016
"Hot Topics in the Pharmaceutical Space," McAndrews IP Symposium, panel mederator, June 2015
"Incorporating Inter Partes Review and New USPTO Procedures into Branded and Biosimilar Litigation Strategies," ACI Summit on Biosimilars, Munich, Germany, April 2015
"Post-Issuance Review, Development and Procedures," McAndrews IP Symposium, Chicago, panel moderator, July 2014
"Intellectual Property and Biosimilars: Key Consideration," BIT's 6th International Congress of Antibodies, Dalian, China, April 2014
"Biosimilars in the United States: FDA and the Biologics Price Competition & Innovation Act," Informa Biosimilars Conference, Istanbul, Turkey, November 2013
"Section 112: Complying with the Written Description and Enablement Requirements," McAndrews IP Symposium, Chicago, October 2013
"Practical Claim Drafting & Patent Prosecution: Strategies for Biosimilars and Innovators," ACI Biosimilars Conference, New York, June 2013
"Revolutionizing Medical Device Patent Prosecution and Litigation Strategies Post-Patent Reform," ACI Medical Device Patents Conference, Chicago, March 2013
"Intellectual Property: Protecting and Preserving Your Ideas," presented at the request of U.S. State Department (Jordan Embassy), telecast in Jordan, April 2012
Publications
Settlement Negotiations May Not Be Confidential, Executive Counsel (Feb/Mar 2012) View File
Embracing the Differences – How Diversity In Litigation Can Help You Win, Intellectual Property Today (May 2007)