Christopher V. Carani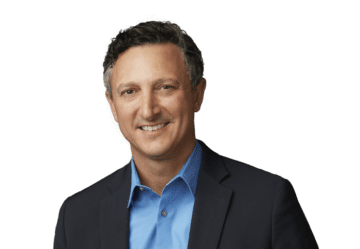 Christopher V. Carani
Shareholder
Christopher V. Carani is a Shareholder and Partner at McAndrews and has been at the firm since 1995. He practices in all areas of intellectual property law with a particular emphasis on design law, which regards the protection and enforcement of rights in the appearance of consumer products.
Chris has extensive experience litigating design patent cases, including representations before U.S. district courts, the Federal Circuit, the U.S. Supreme Court and the International Trade Commission. In each year since 2019, Chris has been named to the IAM Strategy 300: The World's Leading IP Strategists list, with IAM magazine noting that he is "one of the world's leading design patent strategists" and one of the U.S.'s "pre-eminent design law experts."
Chris has extensive experience in creating valuable design right portfolios. He represents some of the world's most design-centric companies, including the top filer of U.S. design patents. He has procured thousands of strategic design rights, both in the U.S and in over 70 countries around the world. He counsels a wide range of clients (big and small) on design protection and enforcement issues and is often called upon to render infringement, validity and design-around opinions.
In the landmark design patent case Egyptian Goddess v. Swisa, Chris authored amicus briefs on behalf of the American Intellectual Property Law Association at both the petition and en banc stages, taking positions which were ultimately adopted by the Federal Circuit and thereby reshaped U.S. design patent jurisprudence. In Calmar, Inc. v. Arminak & Assoc., Chris authored a brief on behalf of the Industrial Design Society of America in support of a petition for writ of certiorari to the U.S. Supreme Court.
Chris is currently the chair of the International Association for the Protection of Intellectual Property (AIPPI) Design Rights Committee. He is the former chair of the American Bar Association's Design Rights Committee, and also the American Intellectual Property Law Association's (AIPLA) Committee on Industrial Designs. Chris is past president of AIPPI-US.
Chris is on the faculty of the Northwestern University School of Law as an Adjunct Professor of Law teaching Intellectual Property Law & Policy, a course which covers patent, trademark, copyright and trade secret law.
Prior to joining McAndrews, Chris served as a law clerk to the Honorable Rebecca R. Pallmeyer of the U.S. District Court for the Northern District of Illinois. Chris received his Juris Doctorate from The University of Chicago Law School. He also holds a Bachelor of Science in Engineering from Marquette University.
He is licensed to practice before the U.S. Supreme Court, the U.S. Federal Circuit Court of Appeals and other U.S. District Courts. He is a registered patent attorney licensed to practice before the United States Patent and Trademark Office. Chris has received numerous awards and accolades, including IAM Patent 1000 (2015-2023), Super Lawyers (2007-2023), IP Stars (2018-2023) and Leading Lawyers Network (2012-2023). In 2018, Chris was named one of the "Top 100" attorneys in Illinois by Thomson Reuters in its Super Lawyers publication.
He has published and lectured extensively on the topic of design law, including presentations at the United States Patent and Trademark Office (Washington D.C.), the World Intellectual Property Organization (Geneva, Switzerland), the Korean Patent Office (Daejeon, Korea), the Chinese Patent Office (Beijing, China) and the European Union's Office of Harmonization of the Internal Markets (Alicante, Spain). Chris is the author and editor-in-chief of the book "Design Rights: Functionality and Scope of Protection," which was published in September 2017 by Wolters Kluwer N.V. The second edition of the book was published in 2022.
He is a frequent contributor to CNN and Bloomberg TV on intellectual property law issues, and often is called upon to provide commentary for other media outlets, including The New York Times, The Wall Street Journal, NPR, PBS TV, CNBC TV, BBC, Reuters, InformationWeek, Fast Company, ComputerWorld, PCWorld, The Washington Post, The L.A. Times, The Chicago Tribune, Forbes, Fortune, and FoxBusiness TV. Away from the law, Chris is a studied jazz musician playing upright bass on the Chicago jazz circuit.
EDUCATION
University of Chicago, J.D.
Marquette University, B.S.
BAR ADMISSIONS/REGISTRATIONS
Illinois
U.S. Supreme Court
U.S. Court of Appeals for the Federal Circuit
U.S. Court of Appeals for the Seventh Circuit
U.S. District Courts for the Northern and Southern Districts of Illinois
U.S. Patent and Trademark Office

Education
University of Chicago, J.D.
Marquette University, B.S.
Practices
Design Rights
IP Transactions
IP Litigation
Patent Prosecution
Post-Grant Practice
Trademarks & Copyrights
Bar Admissions/Registrations
Illinois
U.S. Supreme Court
U.S. Court of Appeals for the Federal Circuit
U.S. Court of Appeals for the Seventh Circuit
U.S. District Courts for the Northern and Southern Districts of Illinois
U.S. Patent and Trademark Office
Industries
Consumer Products
Computer & Electronics Technology
Industrial & Mechanical
Medical Devices
Life Sciences
Related Experience
Judicial Clerk to the Honorable Rebecca R. Pallmeyer at the United States District Court for the Northern District of Illinois
Northwestern University, School of Law, Adjunct Professor, Chicago, Illinois (2015-present)
Chicago-Kent College of Law, Adjunct Professor, Chicago, Illinois (2018-present)
Honors & Awards
Intellectual Asset Management (IAM) Strategy 300 – The World's Leading IP Strategists (2019)
Intellectual Asset Management (IAM) Patent 1000 – The World's Leading Patent Practitioners (Individual – Intellectual Property Litigation) (Illinois 2015-19)
Super Lawyers (Intellectual Property Law) (Illinois, 2014-19) (Rising Star 2007-2013)
Leading Lawyers (Intellectual Property Law) (Illinois, 2013-19)
IP Stars (Patent Litigation, Patent Prosecution, Designs) (2019)
American Inn of Court, Outstanding Program Award (2011), Night at the Museum of Designs, Co-Chair
Chicago Law Bulletin, the nation's oldest daily law bulletin, "Top 40 Attorneys Under 40" (Illinois)
Chick Evans Scholarship issued by the Western Golf Association (4-year full-ride scholarship)
Professional & Community Involvement
International Association for the Protection of Intellectual Property (Chair of Design Rights Committee, 2015-present) (Member of Board of Directors for AIPPI-US, 2014-present); (Chair of AIPPI's 2016 Resolution on the issue of Design Functionality); (Vice President AIPPI-US, 2018-present)
American Bar Association, Chairperson of Committee on Design Rights (2010-2013); liaison to World Intellectual Property Office Standing Committee on the Law of Trademarks, Industrial Designs and Geographical Indications (2010-present)
American Intellectual Property Law Association, (Chair Committee on Industrial Design, 2006-10; Vice-Chair, 2004-2006)
Advisory Design Council for The School of The Art Institute of Chicago (2010-present)
Richard Linn American Inn of Court, Barrister Member
Intellectual Property Owners Association (Design Rights Committee Member)
International Trademark Association (Design Rights Committee)
Industrial Designer's Society of America (Ambassador of Excellence Member; Affiliate Member)
Justinian Society of Italian-American Lawyers
Former Federal Law Clerk Society
Publications
Apple and Samsung face off in the Supreme Court today — here's why that matters, CNBC, TV Interview, October 2016
Google Prevails as Jury Rebuffs Oracle in Code Copyright Case, New York Times, May 26, 2016
Oracle-Google Trial Over Android Has Software Industry on Edge, CNBC, TV Interview, May 2016
Ahead of the Curve, IDSA Expert Witness Seminar, IDSA Newsletter, April 2015
Designing Within the Four Corners of the Law, Beyond Design, April 2015
IBM Ranks Top in Annual U.S. Patents Granted for the 22nd Straight Year, Bloomberg TV, TV Interview, January 2015
Design Patent Functionality: A Sensible Solution, American Bar Association, Landslide® Magazine, Featured Article (November-December 2014) View File
Christopher Carani, Partner at IP law firm McAndrews, Held & Malloy Ltd. and Former Law Clerk for U.S. District Court, Discusses T-Mobile's Accusation that Huawei Stole Robot-Testing Technology (September 8, 2014)
IP Law and Sound Business Practice, Today's General Counsel (April/May 2014) View File
Lawyer Carani Discusses Apple-Samsung Patent Cases, Bloomberg West (August 9, 2013)
Apple's very busy day in court, CNET (August 8, 2013) View File
Apple-Samsung spat may ignite tech patent war, NBC News.com (August 5, 2013)
7 Open Questions In The IP World, Inside Counsel Magazine (February 2013)
Design Patents Take Center Stage, Landslide Magazine, Feature Article, American Bar Association (January-February 2013)
Presentations
"Design Patents & E-Commerce," 2016 Design Law Conference, Washington D.C., October 2016
"IP & Fashion," AIPPI World Intellectual Property Congress, Milan, Italy, September 2016
"Protecting and Enforcing Design IP in the Global Marketplace," Global Intellectual Property Academy, U.S. Patent & Trademark Office, Alexandria, Virginia, August 2016
"Designs – Into the Future: Leveraging the Value of Design Rights as Key Protection & Enforcement Tools," Joint INTA and AIPPI Conference, Singapore, February 2016
"Design Patents: Patent Law's New Frontier," Fourth Annual Patent Law Experts Conference, Naples, Florida, February 2016
"Design IP for Medical Devices," Industrial Designers Society of America, Medical Design Conference, Tampa, Florida, October 2015
"Ornamental Does Not Mean Non-Functional," International Association for the Protection of Intellectual Property, Swiss IP Day, Berne, Switzerland, May 2015
"Design IP for UX Design," New York Technology Council, New York, New York, May 2015
"The Intersection of Design Patent and Trade Dress Law," American Intellectual Property Law Association, Spring Meeting, Los Angeles, California, May 2015
"Chinese Design Patents: How to Build a Strong Portfolio," IP in Asia Forum 2014, Managing Intellectual Property Conference, Cupertino, California, May 2014
"Advanced Strategies for U.S. Design Patent Litigation,"  Brazilian Association of Intellectual Property, Rio de Janeiro, Brazil, August 2013