Christopher C. Winslade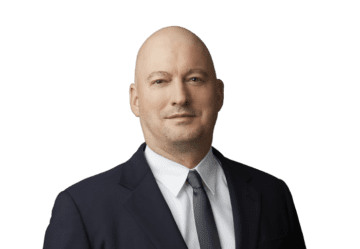 Christopher C. Winslade
Shareholder
Christopher C. Winslade is a Shareholder at McAndrews, and has developed a diverse practice over almost thirty years, counseling clients in all aspects of intellectual property law, including both litigation and transactional work. His unrivaled experience, combined with a deep knowledge of dozens of technologies, makes him the patent attorney of choice for knowledgeable companies, particularly when the stakes are high.
Chris is registered to practice before the U.S. Patent and Trademark Office and has prepared and prosecuted numerous patent applications on various technologies, including broadband communications chips and related systems, quantum computing systems, cloud computing systems, gaming systems and devices, blockchain technologies, semiconductor wafer substrates, semiconductor packaging, silicon batteries and battery manufacturing technology, AI-powered data analysis systems, IoT technologies, music distribution systems, mobile phone accessories, data collection devices, removable computer storage devices, smart batteries, wireless networks and communication protocols, medical devices, satellite cellular telephone systems, e-commerce platforms, and microphones for hearing aid and cellular telephone applications.
Over the years, Chris has led and managed IP and company acquisitions, licensing campaigns, litigations, and inter partes reviews for clients, including for the Fortune 500. He has drafted and negotiated numerous intellectual property-related agreements that have generated substantial client revenue, including patent license, litigation settlement, patent know-how, trade secret, joint venture, OEM supply, trademark use, software development and technology disclosure and transfer agreements. In addition, Chris has rendered numerous opinions on patent validity and infringement issues, and counseled clients on intellectual property issues relating to corporate mergers and acquisitions. Chris also regularly represents clients before the International Trade Commission.
Over the course of his career, Chris has developed and managed significant patent portfolios, in a total of over 5,000 cases. As one example, he led the majority of development of a portfolio ranked by IEEE as the most valuable patent portfolio for any fabless semiconductor company, and the fourth most valuable for the entire semiconductor industry.
Much of his prosecution experience has been highly strategic, involving the ongoing analysis of market conditions and competitors' patent positions with the goal of developing significant patent portfolios to protect product lines or generate revenue. In this regard, he has drafted and/or prosecuted more than 70 patents that have been asserted in litigation, resulting in damages, settlement awards and/or royalties approaching $2 billion in the aggregate. He has also drafted and/or prosecuted numerous patents that have been used to drive business as well as patent and company acquisitions approaching an additional $1 billion in the aggregate. Chris was selected for inclusion in the Patent Research Review's list of Top Patent Prosecutors, a credential limited to the top 1% of patent prosecutors nationwide.
Chris is a member of the Illinois Bar and of several Federal courts, and has significant litigation experience. He has prepared and submitted briefs in the United States Court of Appeals for the Federal Circuit and the Supreme Court of the United States. Chris has also conducted appeals before the Board of Patent Appeals and Interferences and has participated in a variety of inter partes proceedings before the U.S. Patent and Trademark Office.
Chris has degrees in electrical engineering and economics, and industry experience as a design engineer.
EDUCATION
Ohio State University, J.D.
University of Notre Dame, B.S.E.E., B.A. Econ.
BAR ADMISSIONS/REGISTRATIONS
Illinois
U.S. District Court for the Northern District of Illinois
U.S. Court of Appeals for the Federal Circuit
U.S. Supreme Court
U.S. Patent and Trademark Office

Education
Ohio State University, J.D.
University of Notre Dame, B.S.E.E., B.A. Econ.
Practices
IP Transactions
IP Litigation
Patent Prosecution
Post-Grant Practice
Trademarks & Copyrights
Bar Admissions/Registrations
Illinois
U.S. District Court for the Northern District of Illinois
U.S. Court of Appeals for the Federal Circuit
U.S. Supreme Court
U.S. Patent and Trademark Office
Industries
Consumer Products
Computer & Electronics Technology
Industrial & Mechanical
Medical Devices
Quantum Technologies