Matthew S. Rudd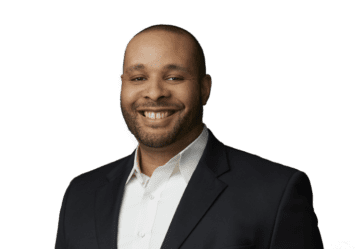 Matthew S. Rudd
Partner
Matthew Rudd is a Partner at McAndrews and a registered U.S. Patent Attorney with a background in computer engineering. He is an intellectual property (IP) practitioner who helps his clients obtain intellectual property protection and avoid infringement of their competitor's IP.
Matthew's practice includes all aspects of IP law, with a focus on preparing and prosecuting U.S. and foreign patent applications. Matthew counsels clients of all sizes, from solo inventors to Fortune 500 companies. He has experience in a variety of technologies, including computer, electrical, telecommunications, mechanical, electromechanical, medical devices, and business methods. Additionally, he is experienced at working with clients in the manufacturing, machining, aerospace, information management, data center, financial technology, and gaming industries.
Matthew works with in-house counsel and inventors to analyze existing prior art, identify potentially novel and non-obvious elements of projects in the pipeline, package the potentially patentable elements in easy-to-understand patent applications, and work with the patent office to obtain protection. He also helps identify potentially problematic competitor patents or patent applications and develop a plan of action to invalidate or avoid if necessary.
A skillful advocate and strategist, Matthew brings a strong technical background to his work with an Engineering degree from a top 5 engineering university. He excels at working with people, particularly engineers, and asking the right questions to get to the heart of an invention. He has the ability to distill complex ideas into easy-to-understand claims and disclosure, to think like a patent examiner (given his prior experience drafting PCT opinions for the Patent Office) and to put forth both persuasive arguments and patentable claims.
Prior to joining McAndrews, Matthew practiced at a Chicago area IP law firm and worked as a patent analyst and project manager at an IP services provider, where he performed and oversaw private client patentability, invalidity, and clearance searches, and drafted Patent Cooperation Treaty (PCT) written opinions for the United States Patent and Trademark Office.
Prior to becoming a patent attorney, Matthew worked as a software engineer for Caterpillar and a consulting software engineer for Accenture. His responsibilities included software design, prototyping, development, and testing. At Caterpillar, Matthew developed a quality assurance program to better predict which manufactured products had a high failure risk. At Accenture, Matthew helped develop an online claims intake and adjudication system for the Illinois Department of Employment Security.
Matthew is a native of the Chicago area and received his Bachelor of Science in Computer Engineering, as well as his Juris Doctorate (J.D.) degree, from the University of Illinois at Urbana-Champaign.
EDUCATION
University of Illinois, J.D.
University of Illinois, B.S., Comp. Eng.
BAR ADMISSIONS/REGISTRATIONS
Illinois
U.S. District Court for the Northern District of Illinois
U.S. Patent and Trademark Office

Education
University of Illinois, J.D.
University of Illinois, B.S., Comp. Eng.
Practices
Design Rights
IP Transactions
IP Litigation
Patent Prosecution
Post-Grant Practice
Trademarks & Copyrights
Bar Admissions/Registrations
Illinois
U.S. District Court for the Northern District of Illinois
U.S. Patent and Trademark Office
Industries
Consumer Products
Computer & Electronics Technology
Industrial & Mechanical
Medical Devices
Quantum Technologies