Wilhelm L. Rao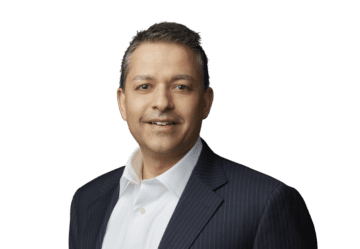 Wilhelm L. Rao
Shareholder
Wil Rao is a seasoned patent lawyer and shareholder at McAndrews, Held & Malloy, Ltd., a firm known for its exceptional, hands-on IP practice. He is recognized by both IAM Patent 1000 and Managing Intellectual Property's IP Stars. IAM said clients turn to Wil "when victory in a dispute is a commercial imperative." It also noted that he "maintains many long-term connections with those he represents, not least as a result of his ability to productively and commercially address any patent issue."
He has been with the firm since 1997 and counsels clients ranging from Fortune 500 corporations to small startups and individuals. His practice focuses on all facets of IP, including IP litigation and procurement, as well as technology transfer, licensing, and IP strategy. He frequently writes and presents on these topics in media publications and conferences throughout the world. He leverages both litigation and procurement mindsets to strategically counsel clients, an uncommon skill combination that has delivered exceptional results.
Wil is a trial-experienced litigator.  He handled all facets of complex litigation, including pre-filing investigations to examining witnesses at trial. His court successes range from patent jury trials – including one that defined the written description law – to a landmark trade secret case under section 337 proceedings before the U.S. International Trade Commission. His cases have included both single patent, single forum cases and multi-venue, multi-IP, multi-party litigations that proceed in numerous countries. Wil's appellate practice concentrates on the Court of Appeals for the Federal Circuit.
In procurement, Wil harnesses his litigation experience to provide forward-thinking strategic counseling in patent prosecution, written opinions, licensing, and inter partes/post-grant reviews. His work here has involved a wide range of technology areas, including medical devices, gaming equipment, sporting goods and equipment, HVAC, railway equipment, heavy machinery, baby/children's products, consumer electronics, graphical user interfaces, furniture, hardware and tools, dental equipment, pigments, lubricants, and product design.
EDUCATION
Chicago-Kent College of Law, J.D., with honors
Washington University, M.S.E.
Washington University, B.S., cum laude
BAR ADMISSIONS/REGISTRATIONS
Illinois
U.S. District Court for the Northern District of Illinois
Western District of Wisconsin
U.S. Court of Appeals for the Federal Circuit
U.S. Patent and Trademark Office

Education
Chicago-Kent College of Law, J.D., with honors
Washington University, M.S.E.
Washington University, B.S., cum laude
Practices
Design Rights
IP Transactions
IP Litigation
Patent Prosecution
Post-Grant Practice
Trademarks & Copyrights
Bar Admissions/Registrations
Illinois
U.S. District Court for the Northern District of Illinois
Western District of Wisconsin
U.S. Court of Appeals for the Federal Circuit
U.S. Patent and Trademark Office
Industries
Chemical
Consumer Products
Computer & Electronics Technology
Industrial & Mechanical
Medical Devices
Related Experience
In the Matter of Certain Cast Steel Railway Wheels, Investigation No. 337-TA-655, before the International Trade Commission (pending) (trade secret misappropriation)
ICU Medical, Inc. v. ALARIS Medical Systems, Inc., No. 2008-1077 (Fed. Cir. 2009) (appeal, patent  infringement)
In Re Certain Catheters, Consoles And Other Apparatus For Cryosurgery, And Components Thereof, Investigation No. 337-TA-642, before the International Trade Commission (2008)  (patent infringement)
CryoCor et al v. CryoCath, 08-0031-GMS (Delaware) (patent infringement)ICU Medical, Inc. v. ALARIS Medical Systems, Inc., No. SA CV 04-0689 MRP (VBKx) (C.D. Cal. 2004-07) (patent infringement)
Judicial Extern for the Honorable Blanche Manning of the Northern District of Illinois
Teaching Assistant: Evidence and Evidence Advocacy; graduate level Advanced Material Strength and Elasticity at Washington University
Honors & Awards
Managing Intellectual Property IP Star
IAM Patent 1000
Illinois Rising Stars, Super Lawyers, 2007, 2008, 2009
Chicago-Kent College of Law Academic Scholar
Highest academic honors in Patent Law, Evidence, Trial Advocacy and Practice Before the Federal Circuit
Professional & Community Involvement
Member, International Association for the Protection of Intellectual Property
Committee Member, American Intellectual Property Law Association
Patent Office Practice Committee, Federal Circuit Bar Association
Member, ITC Trial Lawyers Association
Member of IP, Litigation and Law Practice Management Sections, American Bar Association
Member, Illinois State Bar Association
Past Co-Chair of the Market Power Committee and Patent Litigation Committee, Intellectual Property Owner's Association
Member, Chicago-Kent Trial Advocacy Team
Publications
Unusual Patent Probe Is Seen Targeting Chinese Device Maker, Medical Device Daily (October 7, 2013)
7 Open Questions In The IP World, Inside Counsel Magazine (February 2013) View File.
Apple v Samsung: Swipe, Pinch and Zoom to the Courtroom, The Economist (September 1, 2012) View File.
Annual Review of Intellectual Property Law Developments, American Bar Association (2011)
Navigating IP Litigation Landmines in the United States, China Medical Device Manufacturer (August 2011)
IP Litigation and the ITC: A Primer, MX – Medtech Executive (September 2010)
Presentations
"Mitigating Trade Secret Theft: An Update On U.S. Gov't Enforcement Strategies," Ocean Tomo's 2013 Trade Secret Management & Monetization Symposium, September 2013
"Guarding the Company Jewels: Tips For Dynamically Securing Trade Secrets," 2013 Global IP & Innovation Summit (Shanghai), Managing Intellectual Property, September 2013
"Where Are Things Really at in Terms of IP Protection in China Now?" 2013 Managing Intellectual Property's IP in China Symposium: Growth and Opportunities for U.S. Companies, April 2013